FM5BH CONTEST STATION
MARTINIQUE
''The place where the pile-up never stop''
You can rent the FM5BH radio station even out of the contest for a week or longer.
The pile up is always the same as in the contest.
The accomodation is very comfortable with one bedroom bathroom radioshack kitchen spa and more.
You are 10 minutes drive from the most beautiful
beaches of the island
If you want to visit us please just send me an email at
fm5bh@sfr.fr or fm5bh@fm5bh.com
How to get to Martinique :
From USA with America Airline or NORWEGIAN or AIR FRANCE.
From Paris with Air France- Air caraibes- Corsair - XL AIRWAYS
For more information click on the logo below :
There are 2 restaurants at 2 minutes by walk from FM5BH radio station :
You have also 2 supermarkets SIMPLY MARKET and ECOMAX at only 3 minutes by walk
ANTENNAS : FORCE 12 C31XR- CUSHCRAFT 40 2CD- SPIDERBEAM HF+WARC - HF2Vwith elevated radials 40m-80m- INV L160M- INV V 80M
LISTEN TO THE WPX SSB 2016 PILE UP : CLICK ON THE PICTURE BELOW
S O 2 R SETUP :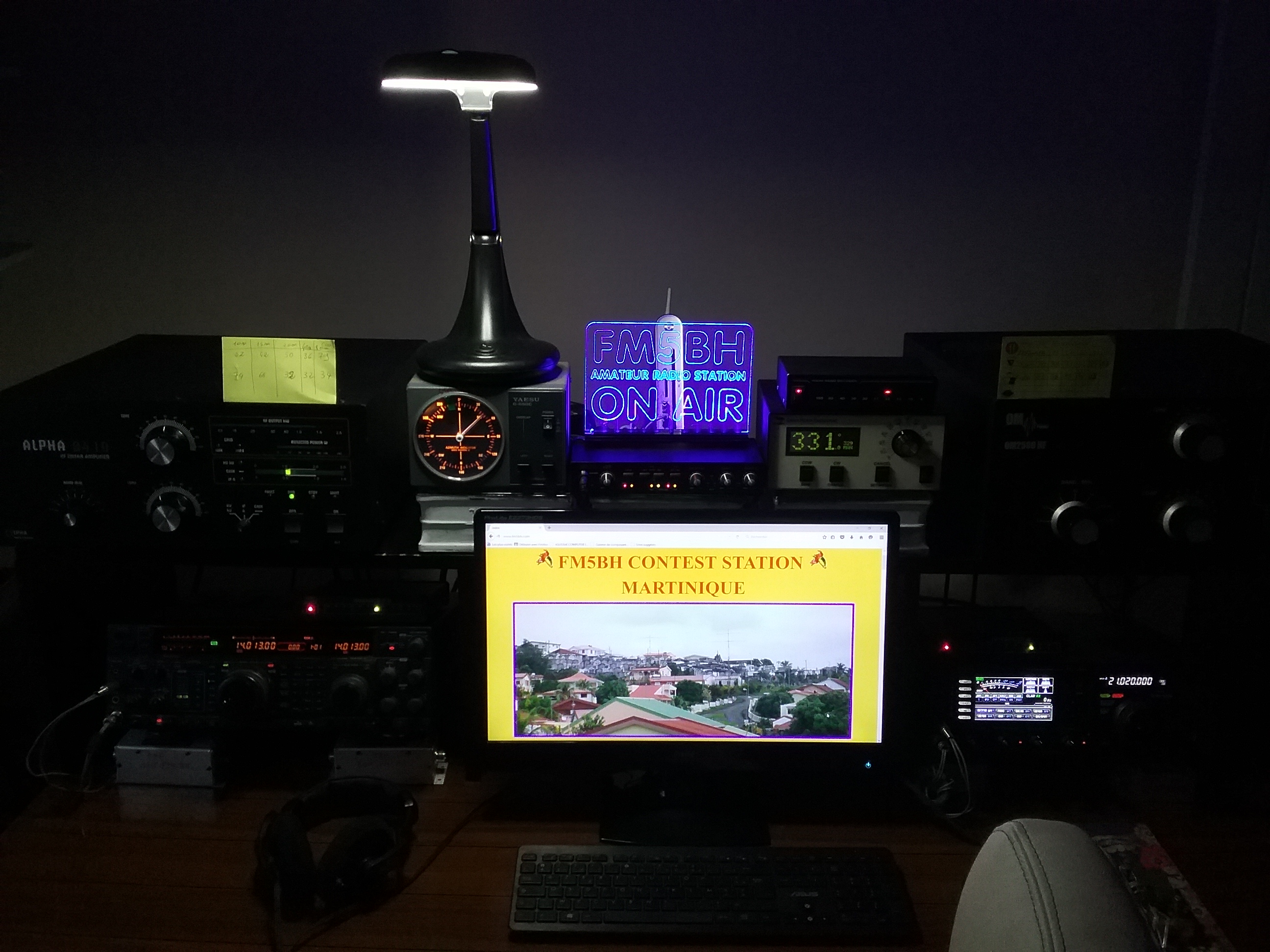 Left Radio : FT1000 MP MARK V Right Radio : FTDX 3000
Amplifier left: ALPHA 8410 Amplifier right : OMPOWER 2500HF
Sequencer : MICROHAM U2R
Software: N1MM PLUS OR WINTEST
Passband Filters : 2 x DUNESTAR MODEL 600 low power
YU1CF DUAL ANTENNA high power band pass filters
Automation : Bandmaster III WX0B
| | |
| --- | --- |
| | |
| FM7BH 1977 | FM5BH 2003 |
| FM5BH RADIO STATION DUCOS MARTINIQUE | FM5BH and TO8A op R5GA Valery |
| | |
| --- | --- |
| | |
| TO1A IK1QEI STEFANO | FM/T93Y CQ WWDX CW LP |
| | |
| TO7A - UT5UGR | TO5AA - RW3QC |
| | |
| --- | --- |
| | |
| CQWWDXSSB 2003 TO5A BY F5VHJ | FM/K9NW CQWWDX SSB 2006 |
| | |
| | DANNY FM/T93M WPX SSB2004 |
TO5Y CQ WPX CW 2015
TO8M by LA8OM
CQ WW DX CW 2015
Listen to the pile up from here :
Some beautiful QSL cards from my

collection :